New York announces solicitation for large scale renewable energy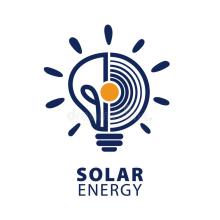 Governor Andrew M. Cuomo has announced the second solicitation for large-scale renewable energy projects under the state's Clean Energy Standard.
The solicitation for up to 20 projects will accelerate New York's transition to a clean energy economy and is expected to spur up to $1.5 billion in private investment and create more than 1,000 new well-paying jobs for New Yorkers.
The solicitation is expected to support 1.5 million megawatt-hours of renewable electricity per year, enough to power 200,000 homes, and advance New York's nation-leading commitment to secure 50 percent of the state's electricity from renewable sources by 2030.
"This administration continues to champion renewable energy projects across New York, and this is a major step forward in our efforts to create clean jobs and set an example for the rest of the nation," Governor Cuomo said.
"With this action we will continue to capitalize on our natural assets, expand economic opportunities and lay the groundwork for a cleaner, greener New York for generations to come."
The state is issuing this solicitation as the second in a series of major procurements that are expected to result in the development of dozens of large scale renewable energy projects by 2022 under the Clean Energy Standard.
Community engagement and on-the-ground support is crucial for the successful development of renewable energy projects, and the RFP released includes new standards and requirements for effective community outreach and planning.
The RFP also ensures that good-paying jobs will be created by requiring the prevailing wage for applicable positions.