What is AC DRIVES?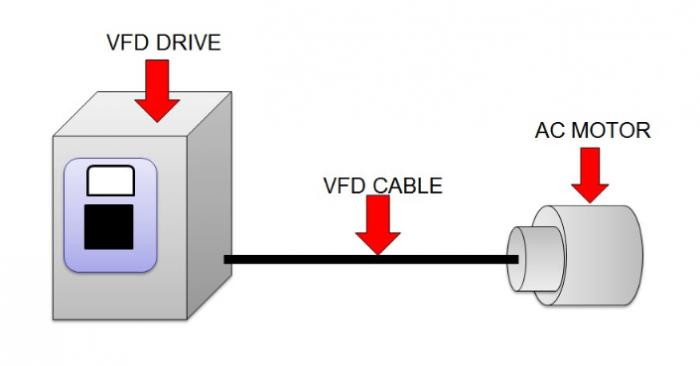 AC Drives are devices for controlling motor speed by converting DC to AC. The emergence of AC Drives has improved productivity spectacularly and made a huge contribution to the development of the industry. Further, AC Drives have brought about a substantial change to our lives. For example, airflow from air-conditioners and fans can be regulated by changing motor speed. Thanks to AC Drives, we can keep a room at a comfortable temperature even in the hot summer and cold winter. The regulated airflow also reduces energy consumption, contributing to energy conservation.
What is the advantage of the AC Drive?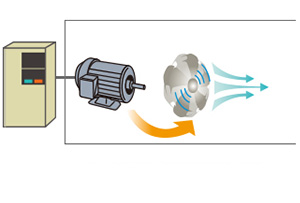 Motor speed can be freely changed.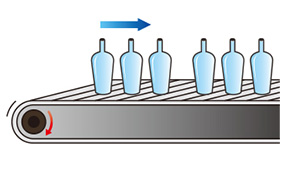 Soft start/stop function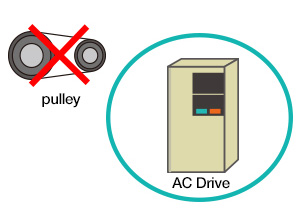 Can standardize machine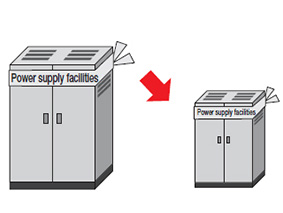 Can minimize power supply capacity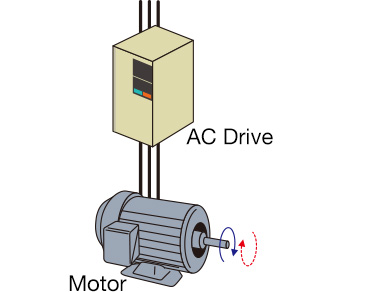 Rotation direction can be easily changed.
Without AC Drives

You can not change motor speed and need to regulate airflow by using a damper (on-off valve). Even when you reduce the airflow, the amount of electricity used would not substantially change.
With AC Drives

Motor speed can be freely changed. For fans and pumps, greater energy-saving effects can be achieved.
Without AC Drives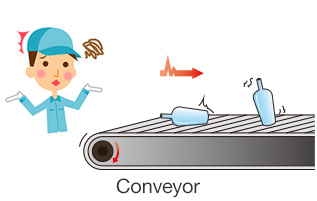 As a conveyor suddenly moves, loads can fall on impact.
With AC Drives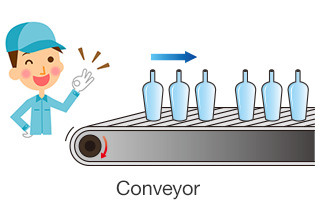 Soft start/stop can be performed. Start and stop are smooth and become a motion gentle to a luggage.
Without AC Drives
You can not change motor speed and have to adjust the speed by using a pulley.
Take some effort to move…
With AC Drives
Can standardize machine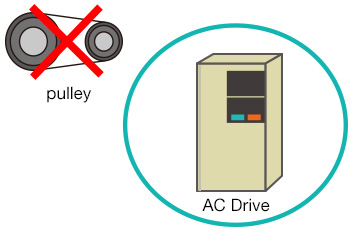 Adjustable to both 50Hz and 60Hz power supplies with AC Drives